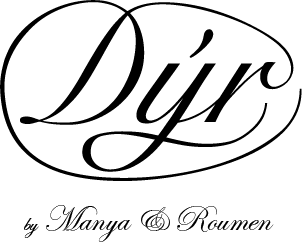 Photo by Diana Karlova, modelled & styled by Pola Rubis, kimono by Pola Rubis, courtesy of Roseark.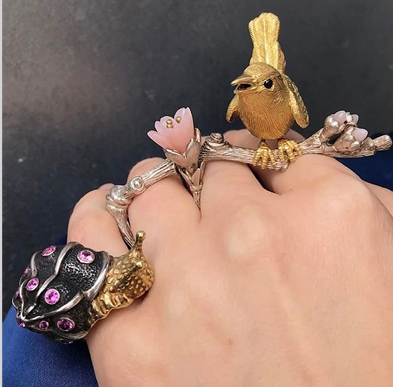 Embrace the Animal World
Dyr is the creation of Manya & Roumen and is inspired by their love of animals and nature. Dyr pieces are homages to the animal kingdom. They slither, flutter, and perch on the wearer as totems of the strength, resilience, courage, perseverance, and wisdom accumulated by animals over the millions of years that they have roamed this earth. Dyr pieces are incredibly detailed: each piece has a personality and a meaning beyond the obvious. Dyr pieces are bold and unique. They are hand-carved and cast in silver and recycled gold, and set with stones - all natural materials created by the earth itself. Manya & Roumen believe that Dyr pieces transmit this bold positive energy to the wearer, who in turn radiates this energy out into the world, continuing the natural cycle.